ANYTHING YOU CAN AFFORD, HELPS!!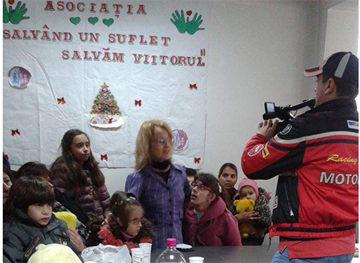 We know that under the current economical conditions, both people and companies have very little available resources to help the charities. We are all going through tough times.
We also know that kindness is not dead. We know that, compared with the physical, emotional, material problems of these people, ours are fading.
e sometimes feel overwhelmed by the pains of the world and because we don't have the resources to solve all of them, or even one end to end, we slide into lack of action. "How could 20$ will improve in any way the life of this individual who requires a 10,000$ surgery?" we ask ourselves and we feel overwhelmed and powerless..
Any one of us, by itself, can't change much. Together, though, we can change EVERYTHING. 1000 people, donating a little, can give a new start in life to their 1001th human fellow.
Donations of items - clothing, nonperishable food, electronics, furniture - is also needed and very much appreciated. We thank you in advance for any help you can give!
---
Donations can be received either directly, through bank transfers, either via Paypal (the easiest and most effective way for those who have a credit card - no Paypal account required).
Accounts opened at OTP Bank, Câmpulung-Muscel Branch
Adress: Str. Negru Voda, Nr. 117, 115100, jud Argeş, România
Telephone: +40-248-506-062
Fax: +40-248-506-058
RO20OTPV270000386086EU01
EURO
RO77OTPV270000386086US01
USD
RO06OTPV270000386086GB01
BP
RO63OTPV270000386086RO01
RON
---
Sponsors




AlimentaraOnline.com
ROMÂNIA
Salvand Un Suflet Salvam Viitorul
Good People