Colaboration with Operation Smile
Mihaela Thomas, president of the Association "Saving a Soul, We save The Future" has known intimately in the impact charity can play in people's lives. In 1996, she was the beneficiary of a small ligament surgery, provided by Operation Smile volunteers, doctors and nurses arriving from United States. They arrived in Romania for their well-known facial reconstruction surgery and orthopedic activity.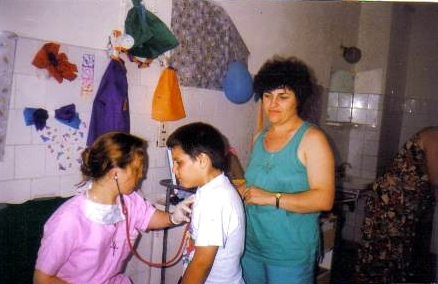 Mihaela preparing a 6-year old boy for taking in care. The child received a orthopedic surgery and this made his life much more enjoyable.
Returning for a check-up organized by the same foundation, grateful, Mihaela offered her services. The volunteers of Operation Smile have been impressed by her positive attitude, good knowledge of English and they were pleased to accept her accepted in their team during the 10 days they operated and cured dozens of patients. Their last coming to Romania, in 2000, found Mrs. Mihaela Toma preparing for a career as a nurse. As before, along with volunteers of Operation Smile U.S., Mihaela helped enthusiastically in surgeries and the postoperative care of about 80 patients.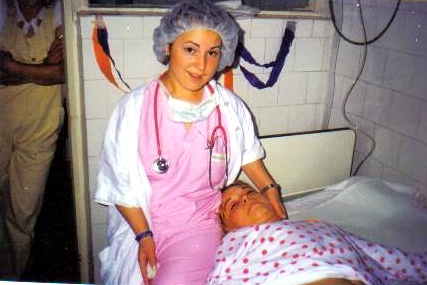 Encouraging and preparing for surgery a 15-year old patient. The surgery was a clear succes.
This experience, Mihaela shared with us, was the turning point that convinced her of the importance of charity and volunteering in the life of others. She was able to witness first hand, the difference that the efforts of good people brings in the life of the underprivileged. She founded the NGO, "Saving a Soul, We Save The Future" understanding the duty she has to pass on the gift she has received and multiply this gift through the goodwill of caring souls.
---
Vizitors' Messages
I was very touched by the hardships these children are going through and happy to have the opportunity to help them. Now, they are not just simple numbers on a sheet of paper or processed pictures but real cases, but people at the end of their rope. I felt the need to get involved in solving their problems.

Andi Valachi, Ottawa, Canada
---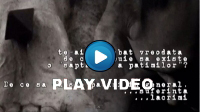 Did you wonder why there is so much sufference in the world?
Christmas 2014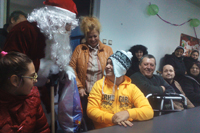 Caz Umanitar
LACRAMIOARA needs you. She comes from a disadvantaged family and her health worsen. We call for people with a big heart to help.