FEW WORDS ABOUT US
The Saving A Soul, We Save The Future - România - 2010 Association was founded in Câmpulung-Muscel, Romania, following the Romanian laws in effect regarding charitable associations and foundations (NGO).
Although our official stature is extensive and as generous in its objectives, we are mentioning here just a few of our principles, goals and the means we envision will help us reach these goals. The complete text of the official papers can and will be made available upon request by
contacting us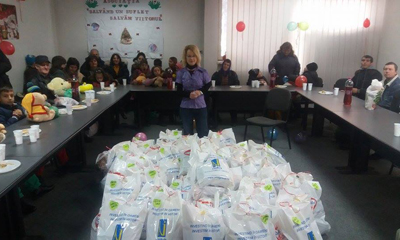 Principles of The Association
Helping people recognize the fact that disabled and/or poor people are as important and valuable like all the other persons.
We intend to improve the quality of life of such disabled and/or poor people, by focusing on the individual needs and particular circumstances of each case.
Their wish has to be respected, this being the base of any decision taken for the welbeing of the helped person.
Promoting in first the human and social solidarity, "Saving A Soul, We Save The Future - România - 2010" will participate in a direct and effective assistance of such dizadvantaged and disabled people by providing for their personal, social and material needs.
Main Objectives Of The Association:
Assisting by any legal means of the people in need, suffering of problems of any nature, that prohibits or restricts a normal life, but, foremost, of the people with disabilities.
Mediation, conducted by a specialized social mediator who is involved in the social problems confronting groups of disabled people, with the purpose of bettering their social status.
Means To Achieve Our Goals:
Collecting money, food and other goods ( including collection of medical equipment, drugs, medical tools and so on) needed by the assited persons, depending of their particular medical, social and personal needs. The collection of funds and goods will be accomplished via volunteering from people and legal entities in Romania or abroad. We will enhance our financial resources through donations, sponsorships, charitable campaigns, and by accessing European Community funds, for eligible programs of N.G.O. or through any other legal methods.
---
Chairman
Mihaela TOMA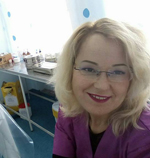 I am a very down-to-earth character. I believe in God. As a nurse I came in contact with the torment and the needs of these people. I invite all the people who have the possibility to help in a change for the better of the lives of those less fortunate. In return, I promise you a wonderful, warm feeling in your heart.
Honorary Chairman
Ilie SCARLAT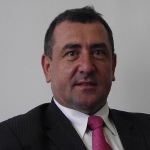 Those who will read about the cases we deal with, will understand immediately why I got involved in helping my concitizens and why I support with all my will the activity of the association "Saving a Soul, We Save The Future"