"Hot as fire, and with chattering teeth;
In my own land, I'm in a far domain;
Near the flame, I shiver beyond belief:
Bare as a worm, dressed in a furry sheathe,
I smile in tears, wait without expectation;
Taking my comfort in sad desperation"

Francois VILLON
---
<!-Poze->
Alina OPRINA

Short film with Alina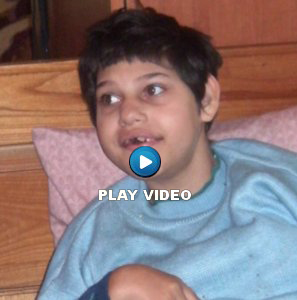 Aged 14, Alina Oprina suffers of microcephaly and spastic paraparesis. She comes from a very poor family and her parents and grandparents can't afford to pay for the recovery treatment. The theraphy she needs is a long-term one and is quite expensive. With the help of Our Lord and ours we can give Alina the hope in a half-decent life.
Volunteers
Emanuel TOMA - Volunteer
Preot C.TOADER - Volunteer
Roxana-Maria DRAGUSIN - Volunteer
---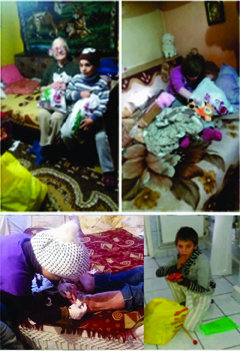 PATRANOIU MARIAN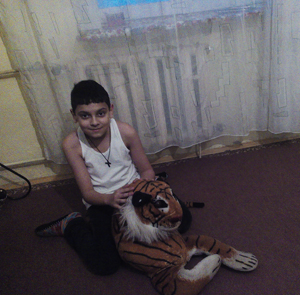 Marian is a child 11 years of Arges, Romania, comes from a family with low income, living in a small space but their wealth is Marian, only child. His parents are responsible people, committed to their work, confident in God's help and generous people. Marian spent and spends his childhood deformity resulting in a high back, although it underwent several surgeries and has a rod along the spine, he hardly moves but not stop him from going to school fighting to overcome their disease. Intelgent is a child, learn good shape pieces of handicrafts and colleagues and is an example to us all.
Crinu-Gabriel COMAN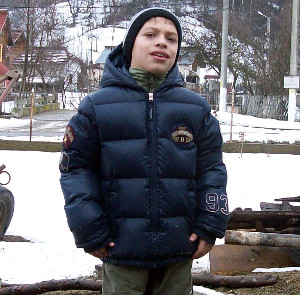 Coman Crinu-Gabriel, 11 years of age, from Arges, comes from a poor family. Crinu suffers from spastic paraplesis and of a slow physical and mental development. He is tenacious and ambitious. His family offers him unconditional love and would do anything to alleviate his burden. He is enrolled in a normal school because it's the closest to their home. Unfortunately, Crinu cannot keep up with his colleagues. He loves school, he is sociable, friendly, but academically he is lagging. His medical treatments are very costly. Parents are making a lot of efforts, but they have to distribute their resources and attention with Crinu's brothers. Every day is a fight for survival for this family. Together we could easen out the hardship of this child.